Visionary George Merrick founded the University of Miami and the City of Coral Gables in 1926. Our beautiful Coral Gables campus is located in the heart of the City and for decades we have worked closely with the City Beautiful. In 2001, the University entered into a Development Agreement with the City that offers a number of benefits specifically designed for our residents.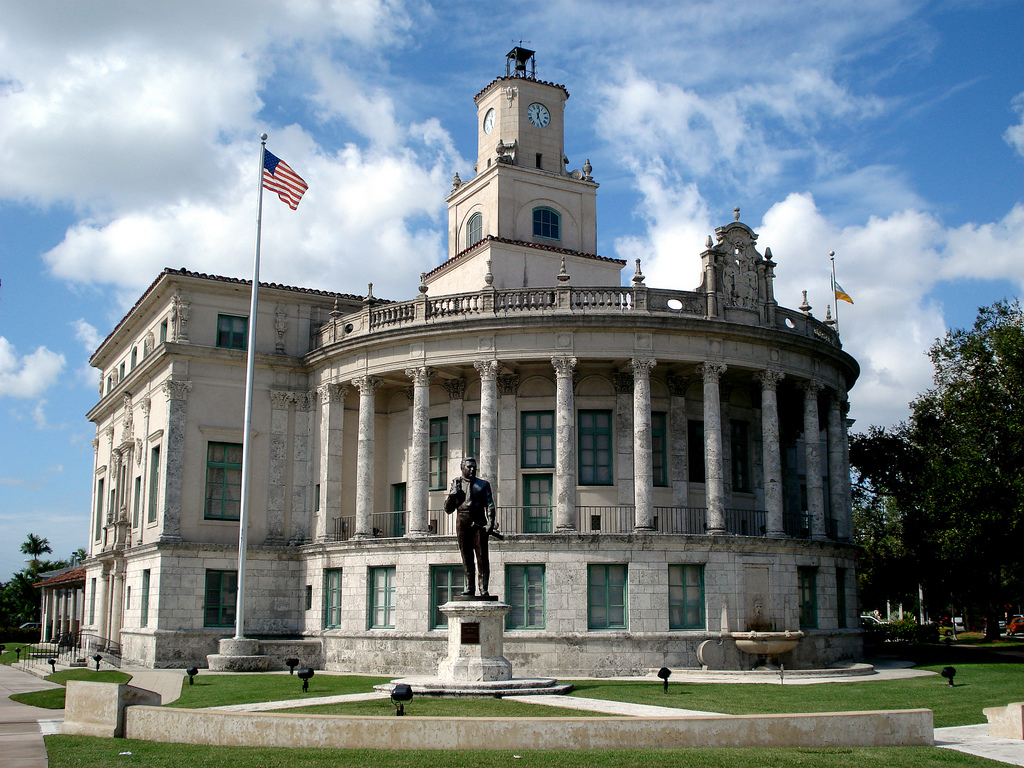 The CollegeTown program offers a special lineup of our most popular athletic and cultural programs.   These offerings include a "buy one, get two free" ticket program for a home football game designated as "Coral Gables Day Residents Day." Free tickets are also available for baseball and men's and women's basketball as well as tickets for select events at the Watsco Center. During the academic year, lectures, concerts, movies, and art exhibits are presented. For most of these special events, residents will receive notification in the City of Coral Gables e-News and tickets are available for pick-up at the Coral Gables War Memorial Youth Center. To sign up for these ticket notifications, contact the City of Coral Gables at e-news@coralgables.com.
Additionally, faculty from the UM Miller School of Medicine present four "UMiami Health Talks" at the Lennar Family Medical Center on Ponce de Leon Boulevard.
Beaux Arts support group of the Lowe Arts Museum sponsors an annual Festival of Art each January at no cost to the patrons. This event draws artists in a variety of mediums, exposing the community at large to numerous forms of visual art.
A Farmer's Market is held every Wednesday during the academic year on the Foote Green.  Well-behaved leashed fury friends are welcome on campus. 
Our annual Alumni Weekend and Homecoming event is held every fall and our residents are more than welcome to come by for the parade and fireworks ceremony.
There is always something to do or see at the University!